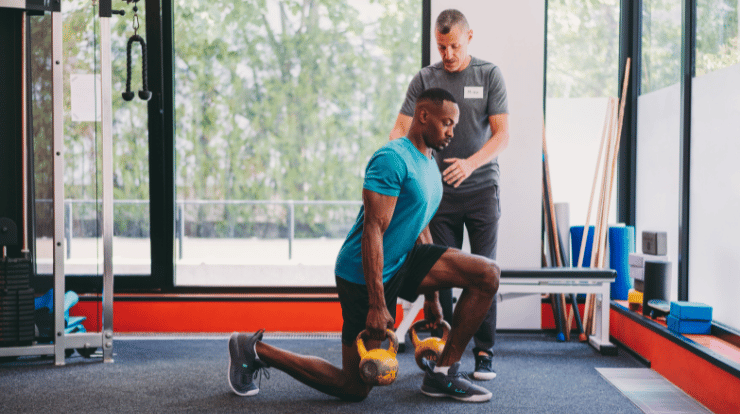 Many people have a question Why a personal trainer is worth the investment? Whether you're just trying to lose some extra weight, or have a specific health or fitness goal in mind, a personal trainer can be a valuable resource to help you get to where you want to be. 
Although many people view personal trainers as a luxury, they are actually an accessible and worthy investment to help you get much better results than you'd see doing it on your own. Understanding your body, learning exercises, knowing how to use proper form to prevent injuries, and figuring out an effective workout regimen take a great deal of time and knowledge. Much more than most of us have to spend while we are also busy managing a hectic work schedule, family life, and other responsibilities.
There are many reasons why a personal trainer is worth the investment, and why you may want to consider working with one as you embark on your fitness journey.
Is a Personal Trainer Right For Me?
Whether you're a brand new beginner, have been doing moderate exercise for a while, or are interested in advanced athletic training, a personal trainer can help you achieve your fitness goals safely and efficiently. They are equipped with the knowledge and experience necessary to develop personalized workout plans that suit your personal health history, and pre-existing injuries, as well as your short- and long-term goals. Virtually anyone in need of a goal-oriented fitness regimen, whether it's for weight loss, strength training, or athletic performance, would benefit from working with a personal trainer. 
Why Are Personal Trainers Worth the Investment?
Personal trainers offer so much more than basic workout plans. They provide valuable information, resources, and support that will help you achieve your health goals as quickly and safely as possible. So, what else do personal trainers do?
They help you discover the "

why

" behind your fitness goals. Do you want to get healthier so you can improve the quality of your life? Are you trying to reach a weight loss goal that you've been struggling to achieve on your own? Are you an athlete who needs to improve your performance? We all have our own reasons behind getting in shape, and a personal trainer will help uncover yours to use as motivation when the going gets tough.

A personal trainer will create a completely customized workout routine that is tailored to your unique health needs and current skill set. Rather than using a cookie-cutter approach, they personalize your regimen to make sure you reach your milestones without the risk of getting injured, discouraged, or intimidated along the way.

They will hold you

accountable

and help you stay disciplined by providing support and motivation every step of the way. They will check in with you regularly, make sure you're sticking with your nutrition and workout plans, and lift your spirits if you get stuck in a rut.
Personal trainers are not just for the rich and famous. They are a worthy investment to help you get the most value out of your workouts, and improve the overall quality of your life and health.